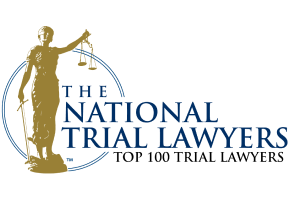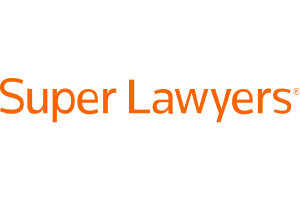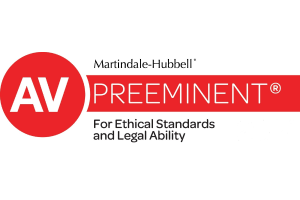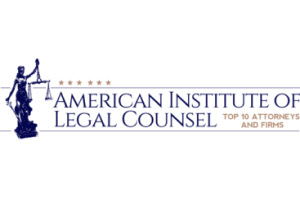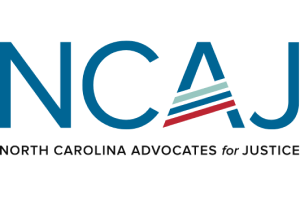 Five Questions People Ask About Child Custody, Separation and Divorce in North Carolina
The end of a marriage or relationship is a difficult process, often bringing anxiety, stress, and uncertainty into your life. If there are children involved, the process can become even more complicated. It is important to have the help of a skilled and experienced family law attorney to help you get through it.
Each state has different laws when it comes to separation, custody, child support, spousal support, asset division and divorce. Because these complicated legal issues can be confusing, it is important to have an attorney who can help you understand all that is involved.
WHAT ABOUT THE CHILDREN?
The first question we attorneys are often asked is how the child custody process works. If the child has been residing in North Carolina for more than six months (or for the majority of his/her life if he/she is less than six months old), you will file for custody in North Carolina. Although you must wait one year and one day after your separation to file for divorce, child custody and child support are separate claims and can be filed at any time. There is no waiting period. In fact, we advise people to start the process for custody and child support as soon as possible. It may not seem like it, but starting the legal process for child custody and child support will help you move forward quicker and help you and your family move beyond the end of your marriage.
WILL SOMEONE BE PAYING ALIMONY?
A spouse can file a lawsuit for Alimony and Post Separation Support (the temporary form of alimony paid until the case is resolved) as soon as the parties separate. To obtain (or be held liable for) Post Separation Support and Alimony, the Court needs to (1) find that one spouse was substantially dependent on the other spouse for financial support during the marriage, (2) determine the standard of living (i.e., lifestyle) to which the dependent spouse was accustomed, (3) determine whether the supporting spouse has the financial ability to pay the dependent spouse support (after examining each spouse's monthly budgets, incomes and financial liabilities) and (4) determine whether there was any wrongdoing that should be considered when setting the amount of support.
If a spouse is now cohabitating with another person while involved in a romantic relationship, that person is not entitled to Post Separation Support or Alimony. As a general rule, if a spouse committed adultery during the marriage, that spouse will not be entitled to Post Separation Support or Alimony in North Carolina.
WHAT HAPPENS TO THE HOUSE? WHAT ABOUT OUR RETIREMENTS? DO I NEED TO KEEP PAYING THESE DEBTS?
North Carolina has laws that decide how debts, property and financial assets are divided between the parties. These laws create the action of Equitable Distribution.
As a general rule, the law provides that each spouse shall receive half of the net total of debts, properties and assets. However, because it is not easy – or even possible – to divide certain items, spouses can receive "distributive" awards instead of property. A distributive award is money or assets equal to the party's share.
People are always concerned about where they will live and what will happen to the marital home. Oftentimes, we can help a spouse keep the marital home so that the spouse and/or children can have some sense of normalcy during this trying time.
Marital debts are also divided evenly between the parties during this process. Debts incurred during the marriage, regardless of whether both spouses have their names on the debt, are usually marital, but there are some exceptions. Debts are factored into the net value of the marital estate just like assets and property, and the parties need to consult with attorneys immediately to determine who is responsible for the debts.
While the general rule is that each spouse receives half of the net value, Courts can – and often do – give one spouse a greater share of the marital assets. This is done when one spouse has a greater earning potential, more assets to his/her name as a result of having separate property (property that is not marital, often inherited or received as a result of property the spouse owned before marriage) and other factors. Unlike Post Separation Support and Alimony, the "fault" of one party cannot bar that party from receiving his/her share of marital assets.
It should be noted that military retirements, Thrift Savings Plans (TSP's) and accrued leave are divided in the equitable distribution process along with the non-military debts, property and assets. Many people think that the parties need to be married for ten years for a spouse to have property rights in the other spouse's military retirement, accrued leave or TSP. This is not true. Ten years is only relevant to how the spouse's portion is paid (whether from the service member or from the military), and if the parties were not together for ten years, the non-military spouse can receive his/her share of the benefits.
WHEN CAN I FILE FOR A DIVORCE?
Any legally married spouse can file for divorce one year and one day after the parties separate, regardless of where the marriage occurred.
These two requirements must be met:
One spouse must be a legal resident of North Carolina who has lived in the state for at least six months before filing.
The two spouses must have lived separate and apart for at least one continuous year, and at least one spouse must have intended to leave the marriage throughout that time.
The separation requirement is imperative. While you do not have to file any paperwork to begin a separation, either you or your spouse must move out of the marital residence and have an intention to leave the marriage. The separation requirement is for one continuous year.
As long as you meet the requirements to file, you don't need any specific grounds for divorce in North Carolina. The spouse filing for a divorce does not need to prove the other spouse was at fault in order to get an absolute divorce.
People often ask if it is possible to obtain an annulment in North Carolina, despite popular belief, annulments are not easy to obtain. Annulments are only issued if the marriage is deemed to be invalid, and as such, and North Carolina's requirements for annulments are hard to meet.
MY SPOUSE FILED FOR DIVORCE IN ANOTHER STATE, WHAT DO I DO?
If someone files for divorce in another state, if you live in North Carolina, you can still file for child custody (if North Carolina has jurisdiction based upon the children's residency), child support, alimony, post separation support and equitable, and if someone files for divorce in North Carolina, you can counterclaim for child custody (if the children have lived here for six months), child support, alimony, post separation support and equitable distribution against the spouse who filed for divorce. However, in these situations, you MUST file your complaint or counterclaims before the divorce is granted.
CONTACT OUR EXPERIENCED FAMILY LAW ATTORNEYS AND LET US PROTECT YOUR ASSETS AND PROTECT YOUR FAMILY
The Richardson Firm's attorneys and staff know how difficult the end of a relationship or marriage can be. Our firm has over a century of legal experience and a veteran staff ready to help you. Whether it is child custody, child support, equitable distribution, post separation support, alimony or divorce, we are here to help you. After the initial litigation has ended, we will remain available to help with any modification, enforcement or contempt issues that arise.
With our experience in handling military matters, we understand how Army, Navy, Air Force, and Marine Corps personnel and retirees have special considerations in family law situations. Even after retirement, former service members need the knowledge and skill of a firm well versed in military divorce, and The Richardson Firm offers that to each and every client.
If you have questions or if you are faced with a custody, alimony, separation, divorce, property division / equitable distribution, support, modification, enforcement or contempt issue, do not hesitate to contact The Richardson Firm. Everything we do is confidential, and we can help provide the legal advice and representation you need to move forward with your life, protect your assets, and protect your family.
To start your consultation, contact us today at (910) 488-5050.
Client Reviews
Contact Us
Fill out the contact form or call us at (910) 488-5050 to schedule your consultation.
Most Consultations Free

Quick Response Time

Client Focused
Call Us at (910) 488-5050