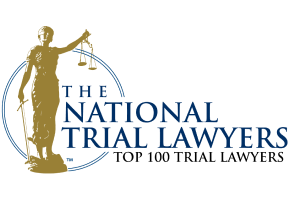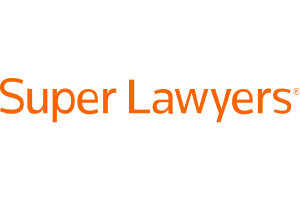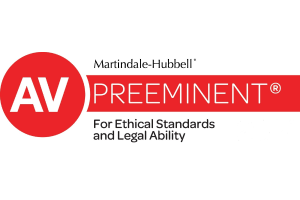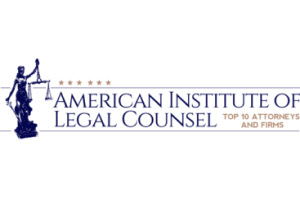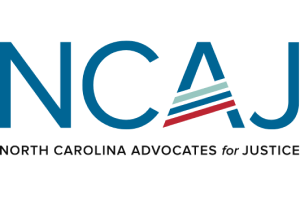 Injury, Family, Military and Criminal Lawyers
Dedicated Attorneys Serving Fayetteville, Fort Liberty, and Eastern North Carolina
The attorneys at The Richardson Firm have over 100 years of combined experience in the civil, criminal, and military courts of Fayetteville and Eastern North Carolina. Our firm is locally owned, and our attorneys have deep roots in Cumberland County. We care about our community, and we've built our law firm to meet the legal needs of the diverse group of people that make Fayetteville great.
The legal system in North Carolina is complex, intimidating, and constantly changing. Whether you've suffered serious personal injury, you're in a divorce or custody dispute, or you've been charged with a criminal or traffic offense in state or federal court, we stand ready to help. Put our reputation, skill, and experience on your side. We would be honored to fight for you!
If you need an attorney or have questions about our services, please give us a call or fill out the contact form at the bottom of this page.
Personal Injury in Fayetteville and Eastern North Carolina
Our civil court system in North Carolina allows financial recovery for personal injuries sustained due to the fault or negligence of another.  Personal injury cases often involve complicated liability and health insurance issues. While you are focused on healing, getting back to work, or caring for your family or loved ones, our attorneys will deal with the insurance company and collectors, fight to maximize your recovery, and ensure that all of your medical bills are paid. 
Family Law and Divorce in Cumberland County
A legal dispute with a spouse or family member is extremely difficult for any human being.  This can come in the form of a divorce, a custody or child support battle, or a fight over alimony or marital assets.  Melinda Flinn has practiced divorce and domestic law in Cumberland County for over 20 years.  She's available for a simple consultation to inform you of your options, and she's ready to develop a plan that best serves your needs. 
Learn More About Family Law Here.
Traffic Tickets in Fayetteville and Fort Liberty
At The Richardson Firm, we provide skilled representation in both state and federal court for traffic tickets and other violations such as speeding, DWI/DUI and reckless driving. If you have been charged with a traffic offense in Cumberland County or Fort Liberty, it is important to seek a dedicated defense attorney to represent you and your rights.
Learn More About Traffic Tickets and Violations Here.
Military Law
Military Law – Whether you're navigating a court martial, facing a separation, need an advocate in a rank or benefit dispute, or simply want an independent lawyer's advice, Kris Poppe can help.  Kris has been an attorney in the military court system for several decades, and he's developed a reputation as a fierce and skilled advocate for our military heroes.   
Criminal Defense – If you or someone you love has been charged with any crime, be it a misdemeanor or felony, you should seek immediate legal defense representation.  If your charge is not handled in an effective and time-efficient manner, it could quickly turn into a conviction that will follow you for the rest of your life. From simple stop sign violations to life-altering capital murder charges, our experienced criminal defense attorneys in Fayetteville and Cumberland County will ensure that your rights are protected. 
Learn More About Criminal Defense
Medical Malpractice – When you entrust your health care to a professional, you expect that you will receive an appropriate standard of service. Unfortunately, relying on medical professionals who claim expertise and ability can quickly backfire, and everyone can make a mistake.  If you or a loved one has been injured by the negligence of a doctor, nurse, or other professional who failed to meet the standards of his or her field, you may be able to pursue compensation. 
Learn More About Medical Malpractice
Eminent Domain/Property Law – Many people believe that their private property, home, or business is safe from government condemnation.  However, the government can and will take your land if it has a legitimate public purpose to do so.  This is most often seen in road-widening projects with the North Carolina DOT, but it can also come from utility projects, like new power lines or gas pipelines.  When your property is taken, you are entitled to be paid for what was taken as well as the damage to the remainder of your property.  The government will often try to save as much money as it can by giving you a low offer.  If your land is taken, call the attorneys at The Richardson Firm today, and we'll ensure that you receive just compensation for your property.    
Client Reviews
North Carolina Law Blog
November 7, 2023 By Matt Richardson Pre-Existing Health Conditions in Injury Cases You don't get to choose the time and place you suffer a personal injury, and an accident will often occur at the worst possible time. As attorneys representing victims of personal injury and medical malpractice in Fayetteville, North Carolina, we often serve clients who were already experiencing health problems prior to a car accident or…
November 2, 2023 By Matt Richardson Special Treatment: Physician Protections in North Carolina Malpractice Cases As attorneys pursuing medical malpractice claims in Fayetteville, North Carolina, we often begin our consultations with potential clients by explaining the numerous ways that health care providers are protected from suit under North Carolina law. Several special rules apply in medical malpractice cases. These rules are the result of aggressive lobbying campaigns in the North…
October 12, 2023 By Matt Richardson Hoke County Sheriff's Office pays $75,000 to settle wrongful arrest lawsuit Patrick Anstead, an attorney at The Richardson Firm, was recently featured on WRAL News for his work in a Civil Rights case: Hoke County Sheriff's Office pays $75,000 to settle wrongful arrest lawsuit (wral.com) The Hoke County Sheriff's Office has settled a civil rights lawsuit for $75,000 with a woman who claimed she was wrongfully…
Address
Fayetteville Office
455 Ramsey St
Contact Us
Fill out the contact form or call us at (910) 488-5050 to schedule your consultation.
Most Consultations Free

Quick Response Time

Client Focused
Call Us at (910) 488-5050