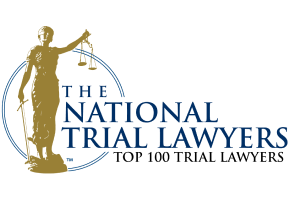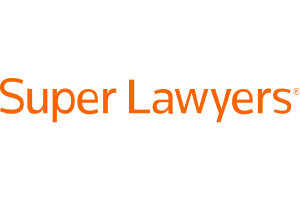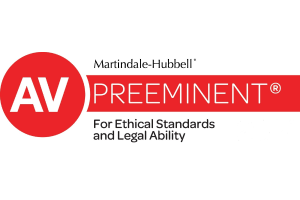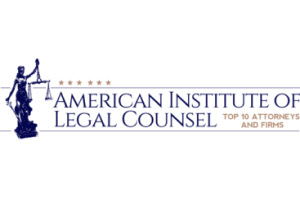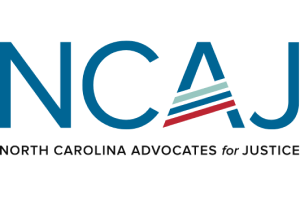 Practice Areas
Our Legal Services
At The Richardson Firm, our goal is to provide skilled and effective legal representation for our clients. We proudly serve Fayetteville and the surrounding areas, offering confident representation that will help you obtain your desired results. The Richardson Firm and our attorneys in Fayetteville proudly represent individuals, families and companies with a variety of legal issues.
Personal Injury Law
If you or someone you love has been injured as a result of a negligent person or entity, we work to obtain the financial compensation you need to move forward with your life.
Car Accident Law
Negligent drivers make North Carolina roads unsafe for many. If you have been injured, you do have rights.
Military Law
Experience counts when it comes to defending a member of the military. Our professional military defense lawyer has the knowledge and experience you deserve.
Criminal Defense Law
When you are going up against the law, you need an aggressive attorney who will protect your rights and pursue your interests.
Traffic Violation Law
Although they may seem menial, uncontested traffic violations can have a profound impact on your driving record and overall future.
Workers' Compensation
Have you been injured on the job? You may be entitled to workers' compensation benefits. Our experienced workers' compensation lawyers provide the representation you need.
Eminent Domain & Property Law
If your land has been taken by the government or the North Carolina Department of Transportation (D.O.T.), you have a constitutional property right to receive just compensation.
Wrongful Death
Under North Carolina law, families who have suffered an unexpected loss as the result of another person or entities negligence have the right to file a wrongful death lawsuit to obtain compensation for things such as medical bills, funeral expenses and other relevant damages.
Premises Liability Law
As a consumer, you are entitled to a certain standard of safety while on commercial property.
Medical Malpractice Law
If you believe you are a victim of professional malpractice (medical, dental, financial), you may have the right to pursue damages for the losses you have suffered.
Business Law
At The Richardson Firm our business attorneys in Fayetteville work closely with clients to understand their business goals and to guide them to realize their dreams of owning, expanding or selling their businesses.
Contract Disputes
If you are involved in a contract dispute, you need an experienced attorney who will protect your rights and claims.
Insurance Disputes
If your insurance claim has been denied, we're here to help you receive what is fair in an insurance coverage dispute.
Divorce and Family Law
When you need a reliable attorney to handle your divorce, domestic, or family law case in Cumberland County, we're ready to provide the guidance and representation you need to get the best outcome for your case.
Whether you're filing for divorce, dealing with child custody or support matters, or adopting a child, our compassionate team is equipped to take care of these sensitive cases. We understand the emotional impact of family law, which is why our lawyers work tirelessly to look out for your best interests.
We can answer your questions and help you make tough decisions with an outside perspective and extensive experience in family court.
Personal Injury & Family Law Attorney
Fort Liberty
Finding the right lawyer for sensitive matters like personal injury and family law cases can be challenging. At The Richardson Firm, you'll find a law firm that's committed to helping you get the best results from your case.
The Richardson Firm is your reliable solution for legal issues near Fort Liberty.
Our attorneys work closely with you to ensure we understand your unique situation to help us guide you toward the best possible outcome. We believe you deserve the best, whether you're dealing with a sensitive family matter or are recovering from an injury caused by someone else's carelessness.
We Represent Injured Parties
When you need a personal injury attorney close to Fort Liberty, you can count on our qualified lawyers to take your case. We know what it takes to prove fault in your case and hold the other party responsible for the injuries they caused. Our team ensures you get the compensation you deserve with payments for lost wages, pain and suffering, medical bills, and more.
Don't suffer through your injury alone. Let our attorneys handle your case while you focus on recovering from your injuries.
Get The Legal Representation You Deserve!
Trust The Richardson Firm's professional attorneys to put you first and provide you with the legal help you need. From simple traffic tickets to complex medical malpractice, our law firm in Fayetteville has your legal situation under control. 
Contact us today at (910) 488-5050 for questions or for a free initial consultation.
The attorneys at The Richardson Firm, PLLC, proudly represent individuals, families and companies in Fayetteville and surrounding North Carolina counties and cities, including Dunn, Clinton, Whiteville, Raeford, Lumberton, Sanford, Fort Liberty, Spring Lake, and beyond.
Client Reviews
Contact Us
Fill out the contact form or call us at (910) 488-5050 to schedule your consultation.
Most Consultations Free

Quick Response Time

Client Focused
Call Us at (910) 488-5050