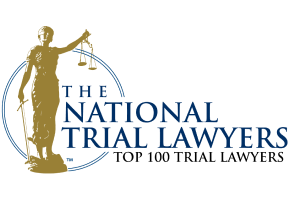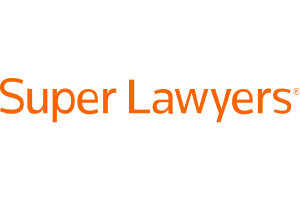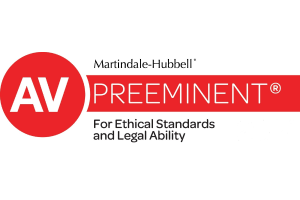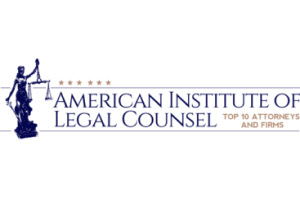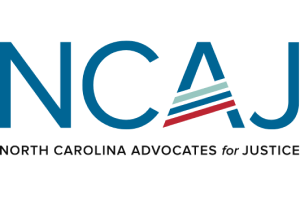 Questions to Ask a Criminal Law Attorney in North Carolina
If you have been charged with a crime, it is important to take steps to protect yourself. The most important action is to hire an experienced North Carolina criminal defense attorney.
It is imperative that you know what to look for in a criminal defense lawyer and it is a good idea to come up with questions to ask when you are choosing your attorney.
Multiple attorneys at The Richardson Firm are authorized to practice law in federal court. In some cases, you can waive your appearance in Federal court by hiring The Richardson Firm to represent you.
GENERAL QUESTIONS TO ASK A CRIMINAL LAW ATTORNEY
At the first meeting you have, you may want to ask some general questions. Some good questions to ask are:
What is your role throughout the criminal defense process? This is an opportunity for you to learn more about the benefits of working with a criminal defense lawyer and how a criminal defense lawyer can assist you when you're facing criminal charges.
What is your experience managing cases like mine? When facing criminal charges, you want to make sure you are working with someone that has experience and a history of success.
What is your background, experience, and education? It is important to learn about your attorney's background, case experience, and education. Some additional questions you can ask – Where did they go to school? Are they board-certified? For how long have they been practicing law?
Will you be the one managing my case? It is important to fully understand everyone that will be working on your case. Sometimes, the lawyer that you meet with during an initial case consultation isn't the attorney who will be representing you during the process.
How much do you charge? Hiring an attorney does cost with a price — it is important to understand all of those costs. When the attorney is good at their job, it is money well spent.
QUESTIONS TO ASK A CRIMINAL JUSTICE PRACTICE
You should feel able to ask the criminal attorney questions about the criminal justice process and specifically your case. Questions that may pertain to you include:
What types of penalties are associated with my case? It is important that you know what the penalties are in the event that you are convicted of the crime for which you've been charged. Knowing the penalties may influence how you want to approach your case, such as pleading innocent or pleading guilty in exchange for a concession from the prosecution.
What are my options? While pleading innocent is always an option, it is important to know other options for your case. Working with your attorney, you should also find out what your options may be when it comes to entering a plea, which you will be expected to do shortly after you are charged.
What should I expect throughout the process? The criminal legal process contains arraignments, hearings, meetings, and trial dates. The order of these occurring and what to expect during each can be confusing. It is important that you understand each and every event during the criminal process and are prepared for each one.
WHAT TO LOOK FOR IN A CRIMINAL LAW ATTORNEY
When deciding whether to hire a criminal defense attorney, you should take into consideration the following:
Experience. An attorney who has been practicing for many years will likely have a better understanding of the criminal process and everyone involved. Make sure that your attorney also has trial experience like the attorneys at The Richardson Firm.
Success. Remember to ask an attorney about how many cases he or she has won vs. lost. If an attorney hasn't won cases in the past, or has lost more than he or she has won, you probably don't want to hire that person.
Compassion. If you're not working with an attorney who cares about you and can empathize with what you're going through, the attorney may not be as motivated to work hard on your behalf.
Resources. You need to work with a criminal defense law firm in North Carolina that has the resources, staff, and finances to commit to your case. Investigating criminal defense cases, hiring experts, organizing documents, creating graphics and charts, and more all take time, money, and skill.
CONTACT OUR CRIMINAL DEFENSE LAWYERS TODAY!
If you or someone you love has been charged with a crime, you should seek immediate legal defense representation. If not handled in an effective and time-efficient manner, your criminal charge could quickly turn into a conviction that will follow you around for the rest of your life. From traffic violations to capital murder charges, our experienced criminal defense attorneys in Fayetteville will fight on your behalf. Our number one priority is to protect your rights and interests.
When you come in for your free initial consultation, you will sit down with one of our criminal defense attorneys in Fayetteville to discuss the charges you are facing. After giving you an honest assessment of your case, we will discuss your options going forward. Although we cannot make your charges go away, we will work together in an effort to protect your name and your future. Call us at 910-488-5050 or contact us online to schedule your appointment.
Client Reviews
Contact Us
Fill out the contact form or call us at (910) 488-5050 to schedule your consultation.
Most Consultations Free

Quick Response Time

Client Focused
Call Us at (910) 488-5050